UX virtual drop-in centre
The virtual centre showcases the work of the UX (User Experience) team and outlines how it supports the needs of the wider business. It includes information about how human-centred design works, the team's involvement with recent department projects, and the opportunity to share your ideas as we build a roadmap for a better education experience.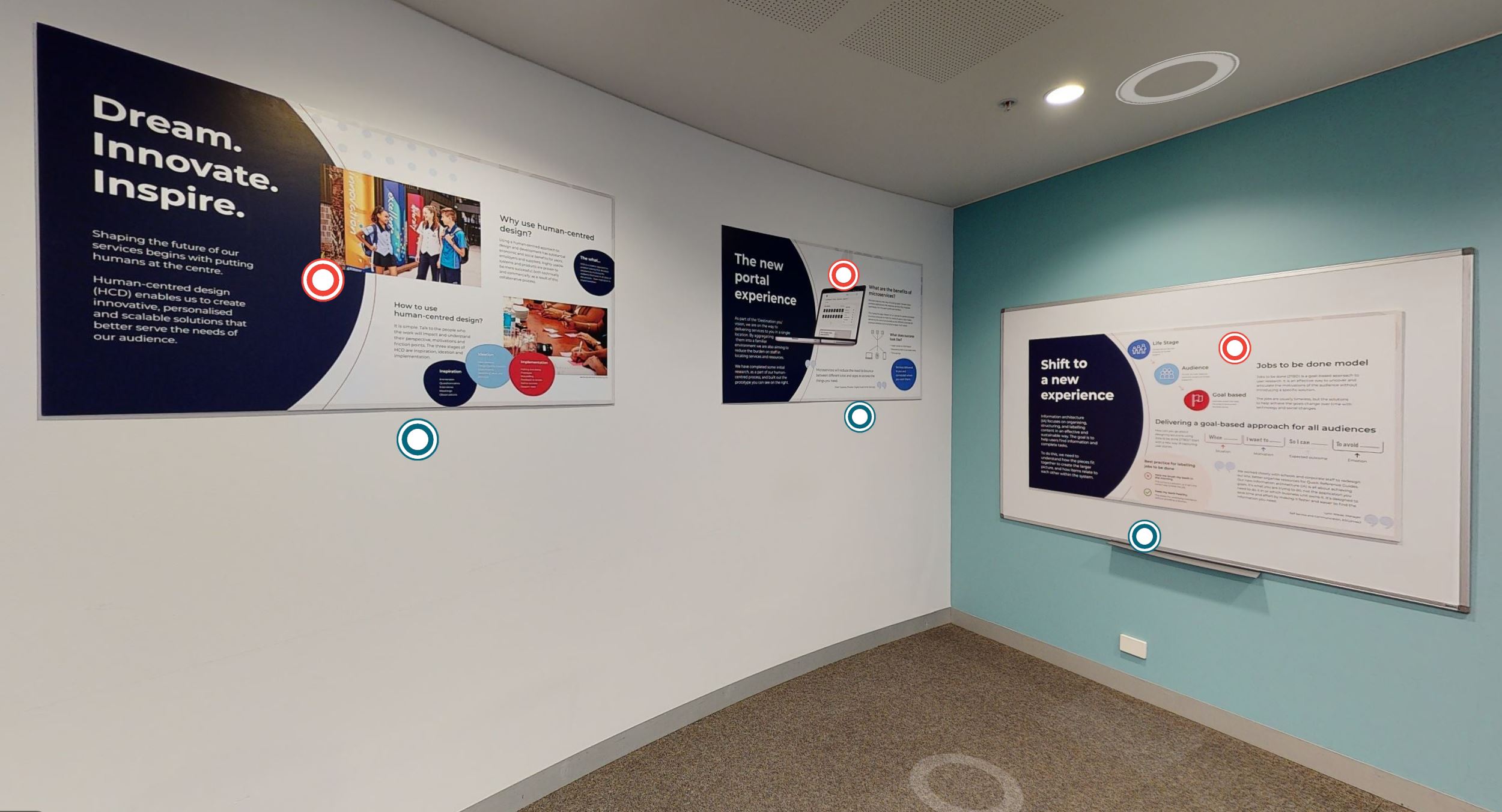 Visit the virtual drop-in centre
Take the virtual tour to learn more about human-centred design (HCD), why it is needed with the changes to the business, and how you can get involved.
The centre was jointly developed by Digital Experience Design (DxD) and Digital Experience Solutions (DxS) teams from ITD and Content and Digital Transformation from Communications and Engagement.
Dream. Innovate. Inspire.


Shaping the future of our services begins with putting people at the centre.

Human-centred design (HCD) enables us to create innovative, personalised and scalable solutions that better serve the needs of our audience, both economically and socially.
WATCH VIDEO: The UX team talk about working closely with schools to "discover the opportunities and achieve true value in the solutions".
How to use human-centred design
We talk to the people who the work will impact and understand their perspective, motivations and friction points. These are the three stages of HCD:
• Immersion
• Questionnaires
• Interviews
• Meetings
• Observations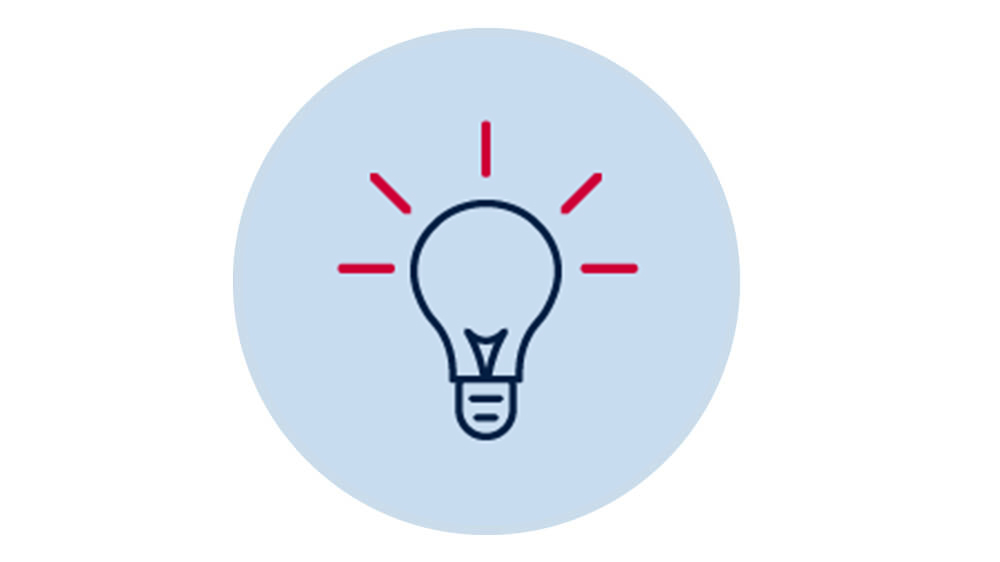 • Idea sessions
• Design
• Tactile creation
• Experiments
• Sketching ideas and journeys

• Making and doing
• Prototype
• Storytelling
• Feedback to iterate
• Define success

Co-designing with schools using HCD
One of the products that has undergone a huge transformation through HCD is the Digital Matuirty Planner. Co-designed with schools as part of the Schools Digital Strategy, the DMP continues to evolve.
The tool aims to help schools understand their current level of digital maturity, identify gaps, and help build and manage a plan that lifts their digital capabilities.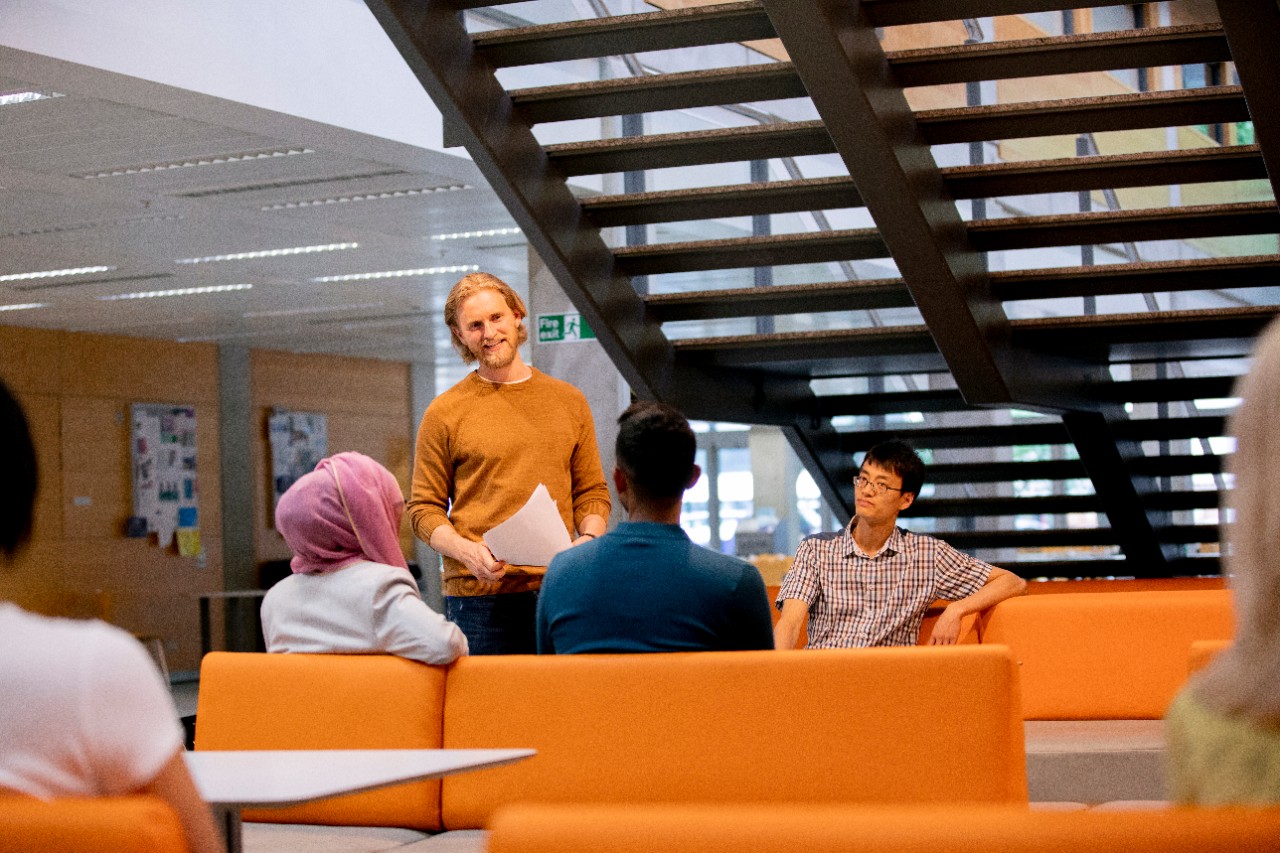 We are always looking for innovative ideas from across the wider business.

With that in mind, we invite you to share your ideas via the innovation crowdsourcing platform Feisty Fish. Designed for engagement by game developers, it is playful, easy to use and intuitive.

No need for training. Just dive into our electronic fish tank and start sharing.