The core objectives of the SDS are to empower schools, help leaders plan their digital journey, build their school's digital capability, and achieve their teaching and learning goals.
Watch the video below and use these handbooks to better understand how the strategy will help schools, and how it will be delivered.
Voice of schools - Interactive video

To achieve better student outcomes and understand the diverse nature of digital usage, we held a series of interviews and workshops with schools across the state.

From these consultations, handbooks have been developed, outlining the key digital priorities of the school types involved.
The video is interactive. Click on the pin to read more about each school's priorities.
A strategy co-designed with schools

The Schools Digital Strategy is built on the principles of co-design. Extensive interviews have been conducted with principals, teachers and school administrative staff across the state to understand how they see technology contributing to their roles in improving student outcomes.


Teachers speak about how the SDS will give them the tools, resources and skills they need to "create life-long learners". And the importance of listening to schools and providing them with the technology that's the "best fit for them".

Principals speak about the need for having technology that is "reliable, cost-effective, and enhances teaching and learning" and how the SDS will assist in their school's planning and give them "more time to be working with students and teachers".
Voice of Schools handbooks

This is a selection of the handbooks developed with school leaders around the state. Over time, these local planning tools will be developed into a set of digital innovation models.

Each model will match the needs of schools of a particular type, size, location and demographics, with proven strategies packaged for schools to adopt and adapt.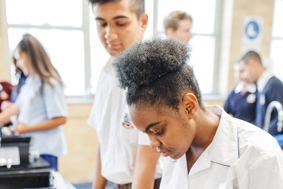 Voice of Schools Handbook - Metro secondary

Department of Education
Date: December 2019
Pages: 24
Reading time: 30 minutes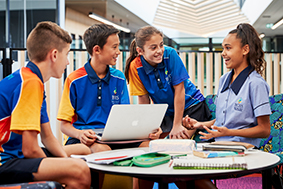 VoS Handbook - Regional secondary

Department of Education
Date: December 2019
Pages: 24
Reading time: 30 minutes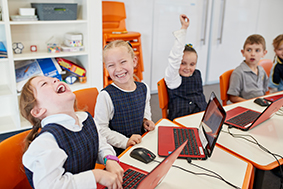 Voice of Schools Handbook - Metro primary

Department of Education
Date: December 2019
Pages: 24
Reading time: 30 minutes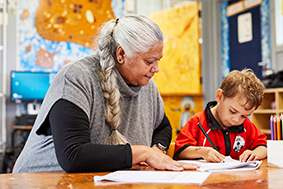 Voice of Schools Handbook - Rural central

Department of Education
Date: December 2019
Pages: 24
Reading time: 30 minutes
Voice of Schools Handbook - Regional primary

Department of Education
Date: December 2019
Pages: 24
Reading time: 30 minutes