Writer biographies
Sussan Allaou
Sussan Allaou is an EAL/D specialist teacher who has worked extensively at Intensive English Centres to support newly arrived EAL/D students to transition to mainstream school settings. She is currently a doctoral candidate and her research investigates how EAL/D students engage with multimodal literacy. She is also a sessional tutor and research assistant at the University of Sydney, working to develop pre-service teachers.

Silje Andersen-Cooke
Silje is the Youth Advisor at the Office of the eSafety Commissioner, where she advises on the youth engagement and communications strategy. Previously she has worked at Twitter in public policy, and volunteered for the Young & Well Cooperative Research Centre to help create products and processes that improve young people's mental health through technology.
Jade Arnold
Jade Arnold, teacher librarian and distance education coordinator at Galston High School, believes in the benefits of having a well-trained student librarian team to help transform the school library into a vibrant and energetic place.
Jennifer Asha
Jennifer Asha is a literacy educator in primary and tertiary settings with expertise in teaching and learning visual literacy.
Beryl Aylett
Beryl Aylett is a teacher librarian at Metella Road Public School. She completed her teacher training at Northern Rivers University and later undertook a Master of Education (Teacher Librarianship) at Charles Sturt University. Beryl has taught full time in Western Sydney for 27 years. In retirement, Beryl looks forward to illustrating and publishing a semi-fictionalised account of her mother's childhood.
Dr Jennie Bales
Dr Jennie Bales is an adjunct lecturer with the School of Information Studies at Charles Sturt University. She draws on 40 years of experience in public education as a teacher librarian, ICT learning coordinator and senior teacher. She is a passionate aficionado of children's literature.
Dr Lorraine Beveridge and Jane Lieschke
Dr Lorraine Beveridge works as a Curriculum Advisor, providing scaffolded support to schools through building teacher capacity. Jane Lieschke works as a Literacy and Numeracy Strategy Advisor, in a similar role.
Gaye Braiding
Gaye Braiding is a teacher at Field of Mars Environmental Education Centre, Epping North Public School, and NSW Schoolhouse Museum of Public Education. Gaye is also an experienced writer of curriculum resources, and is passionate about environmental education.
Dr Rachel Buchanan

, Associate Professor Erica Southgate, Dr Jill Scevak, & Dr Shamus P Smith
Dr Rachel Buchanan, Associate Professor Erica Southgate, Dr Jill Scevak and Dr Shamus P Smith are all members of the Digital Identity, Culture and Education [DICE] Research Network at the University of Newcastle.
Belinda Cameron
Belinda Cameron, teacher librarian at Maclean High School on the North Coast, enjoys researching and designing collaborative spaces and projects that support local and global community connections.
Basil Capizzi
Basil Capizzi is a Legal Studies teacher and Assistant Mathematics Coordinator at St Patrick's College, Strathfield. A former solicitor, he believes in the importance of legal education in preparing adolescents to be informed citizens. He is also a sessional tutor at ACU, working to develop pre-service teachers.
Dr Mark Carter
Dr Mark Carter is an associate professor at Macquarie University. His research interests include special education, evidence-based practices, adjustments for students with special education needs and decision-making.
Gaynor Castellaro
Gaynor Castellaro is an Assistant Principal at Hanwood Public School.
Cathie Cattermole
Cathie Cattermole is a teacher librarian and I-Centre coordinator at James Erskine Public School in Western Sydney. She moved into the role in 2009 after 19 years of teaching, and has a keen interest in digital technologies, particularly coding and robotics. She also loves inspiring STEM projects using picture books.
Lizzie Chase
Lizzie Chase, teacher librarian at West Ryde Public School. She was previously an Instructional Leader K-2 and a Literacy Consultant, working for the Priority Schools Program in Western Sydney. Lizzie is passionate about literacy, picture books and empowering students to realise their potential to be informed readers, viewers, authors and illustrators.
Jackie Child
Jackie Child is a teacher librarian/Junior School technologies coordinator at St Aidan's Anglican Girls' School and a sessional tutor at Griffith University for pre-service teachers. Jackie has been teaching primary aged students for 42 years in a number of countries. She is passionate about how children learn through a constructivist pedagogy.
Melissa Clements
Melissa Clements is Deputy Registrar, NDIS Quality and Safeguards Commission. She has held a wide range of policy and service provision roles in the disability area. This includes work supporting people with disability and their families, oversight roles with the NSW Ombudsman, and policy and program responsibility in NSW public education for students with disability. In her current role, she assists the Registrar in determining quality and safety of disability services and supports, through the registration and regulation of providers in the expanding NDIS market.
Victor Davidson
Victor Davidson, teacher librarian at Birrong Girls High School, believes in the power of story and using BlogED to build a sensitive and interactive community.
Ariana Davis
Ariana Davis is the Assistant Principal at Balmain Public School. In this role, she has facilitated the introduction of investigative learning across Early Stage 1 and Stage 1. She is passionate about innovative, future focused programs.
Tracy Dawson
Tracy Dawson has been a Teacher Librarian at Parkes High School since 2010. She has always been interested in providing a welcoming and stimulating learning environment and safe haven, and facilitating creative opportunities for students.
Ursula Dubosarsky
Ursula Dubosarsky is the Australian Children's Laureate for 2020-2021. She has published over 60 books for children and young adults and has won several national prizes, including the New South Wales, Victorian, South Australian and Queensland Premier's Literary Awards. Ursula was recently nominated for the international Hans Christian Anderson and Astrid Lindgren awards for children's literature.
Dr Janet Dutton
Dr Janet Dutton has significant experience in schools as a leader and teacher in English, Drama and History and in teacher education as a lecturer and tertiary mentor. Her scholarly contribution to education includes conference presentations, book chapters and the wide-ranging delivery of professional learning. She has also has worked in developing assessment and curriculum at national and state level organisations and was the Chief Examiner, English for the NSW Higher School Certificate 2011-2016. Janet is a lecturer in Secondary English in the Department of Educational Studies at Macquarie University.
Dr Sam Ginsberg
Dr Sam Ginsberg is a teacher, psychologist, and researcher who recently engaged with teachers exploring the use of memory to improve educational outcomes.
Holly Godfree and Olivia Neilson
Holly Godfree is a teacher librarian at Lake Tuggeranong College in the ACT and is passionate about her profession's positive and important impact on teaching and learning. Olivia Neilson is the teacher librarian at Lyneham Primary School in the ACT and is passionate about public education and equity.
Dr Emma Goodall
Dr Emma Goodall is an author, researcher and education consultant. Dr Goodall has developed an online course on supporting behaviour positively, including interoception, for Torrens University and collaborated with the Australian Psychological Society on an autism course.
Thomas Gough
Thomas Gough, teacher at Glenwood Public School, provides a thorough, user-friendly introduction to filmmaking in the classroom. This year, his students' short film, Chocolypse!, screened at the Cannes Short Film Festival and won gold at the International Schools Film Festival.
Dr Martin Gray
Dr Martin Gray is the Library Manager/Accreditation Coordinator at Singleton high School. Martin is an award-winning teacher-librarian with more than 20 years' experience teaching in Australia and internationally. He has a keen interest in the practicalities of school library work.
Prudence Greene
Prue Greene is Senior Curriculum Support Officer English K-12, NSW Department of Education
Carole Hansen
Carole Hansen is a proud public educator and a secondary English teacher who is currently working in the quality teaching rounds (QTR) team at Parramatta. She has participated in several rounds as a teacher and thoroughly enjoyed the collaborative learning experience of observing and analysing practice and engaging in rich discussions about our core business – teaching!

Kristy Hawkins
Kristy Hawkins is a classroom teacher at Harrington Park Public School. She is a facilitator of Self-Organised Learning Environments (SOLE).
Dr Hilary Hughes
Dr Hilary Hughes is an Adjunct Associate Professor at the Faculty of Education, Queensland University of Technology. Hilary is a passionate educator and researcher who promotes innovative practice that addresses the needs and contexts of contemporary learners.
Abby Jansen
Abby Jansen is a teacher librarian at Harbord Public School. She strives to provide a comfortable, engaging, encouraging and supportive learning hub for students and staff, whereby they can fall in love with reading and develop their research skills to become lifelong learners. She feels there is a strong positive correlation between literature and wellbeing for children. She believes the library is not only a place of belonging but a place for inclusion, mindfulness and awareness.
Dr Richard Johnson
Dr Richard Johnson's (School of Education, RMIT University) research interests include intercultural teaching and learning and preparing teacher education students for the teaching profession.
Dr Sue Kimmel
Sue Kimmel is an Associate Professor in the Darden College of Education at Old Dominion University located in Norfolk, Virginia. She is Graduate Program Director for the Master of Library and Information Studies. Her research interests include school librarianship, and selection and access to materials for children.
Lori Korodaj
Lori is currently a teacher librarian at Lake Tuggeranong College, ACT and Adjunct Lecturer for the School of Information Studies, Charles Sturt University.
Kylie Lawrence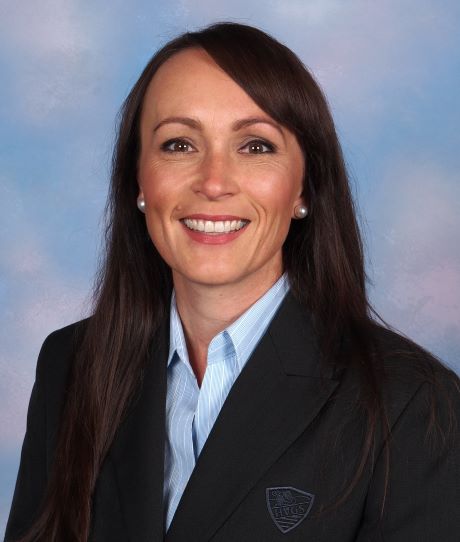 Kylie Lawrence is one of three full time teacher librarians at Hunter Valley Grammar School, located in Ashtonfield, NSW. Her interests include exploring strategies and opportunities for incorporating visual literacy in STEAM learning.
Dr Di Laycock
Di Laycock is Head of Information Services at The King's School in Sydney and President of the School Library Association of NSW. She graduated from the University of Sydney with a Doctor of Education in 2018 after completing research into secondary English teachers' experiences with graphic novels as classroom texts.
Shantha Liyanage, Christine Kourkoumelis and Sham Nair
Dr Shantha Liyanage is a research coordinator at NSW DET with an extensive research profile and was a professor of innovation management. Christine Kourkoumelis is a professor of Physics at the University of Athens (NKUA). She is a member of the ATLAS experiment at CERN and involved in many European outreach projects. Dr Sham Nair is the Science Advisor (7-12) at the NSW Department of Education. His career spans academia, scientific and science education research and teaching.
Leonie McIlvenny
Leonie McIlvenny, is Director of StudyVibe, a free repository of curated educational resources. Formerly a teacher, a curriculum and library consultant, an online course developer and ICT Project Manager for the Western Australian Education Department, Leonie explores a range of digital technologies to challenge the way we deliver curriculum and inspire students to become self-directed learners.
Dr Christine Mae

Dr Christine Mae is the Education Officer for Mathematics in Sydney Catholic Schools. Her research focuses on understanding relationships between different aspects of teacher knowledge in order to improve the quality of professional learning. Her interests include increasing teachers' subject matter knowledge, improving the quality and nature of mathematical tasks used for student learning, and pedagogies that increase teachers' noticing of student thinking.
Dr Marcia Mardis
Marcia A. Mardis is a Professor at Florida State University's School of Information. Her research centers on educational informatics, including school librarianship, career and technical workforce issues, education data, and technical infrastructure.

Pooja Mathur
Pooja Mathur is a teacher librarian and reading club coordinator at The King's School. She is passionate about promoting reading for pleasure amongst students, staff and wider school community.
Dr Talia Morris
Dr Talia Morris is a research officer with the Department of Educational Studies at Macquarie University. She has previously worked with the Department of Psychology and completed her PhD examining the development of depression in adolescents. 
Dr Robin Morrow AM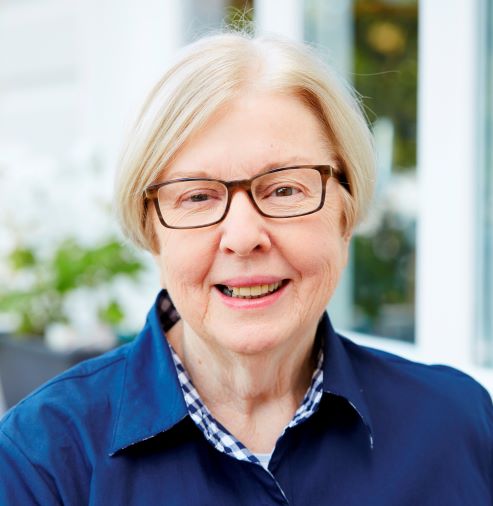 Dr Robin Morrow AM was President of IBBY Australia from 2008-2018. She founded the first specialist children's bookshop in Sydney, is a book reviewer, and has taught children's literature at Macquarie University, UTS and Simmons College Boston. Robin is currently a judge for the NSW Premier's Literary Awards, and for the international Hans Christian Andersen Award.
Dr Marie Murphy
Dr Marie Murphy has worked as a principal, researcher, team leader and teacher in a range of educational settings and systems. Marie is interested in building leadership capability in schools and working with leaders to build relationships with parents and community. She is the director of CLASS: Coaching Leaders in Australian Schools and teachers at the University of Sydney.
David Nally
David Nally is the Assistant Head of HSIE and is an Acting G&T Coordinator at Marist Sisters College, Woolwich. His interests are in the history of activism, as well as encouraging students to use their study of history and geography, to empower them in their own lives and within their communities.
Professor Toni Noble and Professor Helen McGrath
Professor Toni Noble and Professor Helen McGrath are teacher educators, psychologists, researchers and educational consultants. Toni Noble is an Adjunct Professor in the Institute for Positive Psychology and Education at the Australian Catholic University. Helen McGrath is an Adjunct Professor in the School of Education at Deakin University. Their teacher resources include 'BOUNCE BACK!; HITS & HOTS' on student engagement, 'PROSPER School Pathways for Student Wellbeing: Policy and Practices' and other books. Their government projects include the 2011 National Safe Schools Framework, the Scoping Study on Student Wellbeing and resourcing the Safe Schools Hub.
Sophie Parsons
Sophie Parsons is a teacher at Balmain Public School. Sophie trained in New Zealand and has taught across all stages in Australia, leading whole school visual arts programs. Her expertise in literacy and her creative background have enabled her to design rich investigative learning programs.
Megan Perry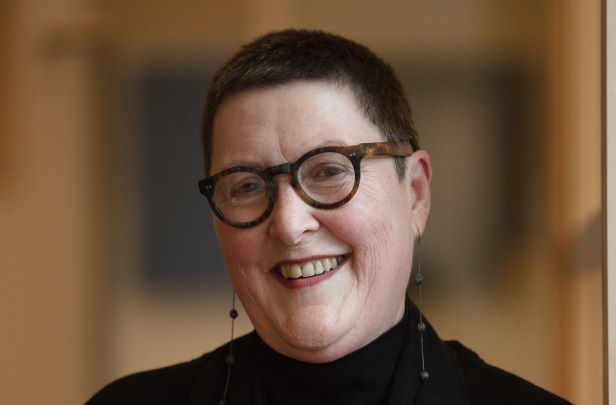 Megan Perry is the Manager of Learning at the State Library of NSW. Megan is an experienced History teacher and Teacher Librarian and has been involved with the building of a number of learning centres and libraries including the Centre for Learning and Leadership at the Kings School, The Resource Centre at John Paul College Brisbane, and the renovation of the Stephenson, Glengarry and the Prep School Libraries at the Scots College Sydney and Kangaroo Valley. Megan's interests include data mining, the science behind the authentication of historic artefacts, American political systems and management during turbulent times.
Jan Poona
Jan Poona is a teacher librarian at Rooty Hill Public School. Jan has been an active member of the Penrith, Mt Druitt, Blacktown and Windsor (PMBW) Teacher Librarian Professional Learning Group for 26 years and enjoys supporting fellow teacher librarians in a mentoring capacity.
Fay Prideaux
Fay Prideaux is a teacher librarian at Yarrawarrah Public School. After over 40 years teaching primary classes, Fay has moved to the library where she enjoys fostering students' imaginations and igniting their passion for reading, sharing, and thinking outside the square.
Alanna Raymond
Alanna Raymond is a proud Aboriginal Australian woman, a passionate primary teacher and member of Reconciliation Australia's Narragunnawali team.
Jennifer Riley
Jennifer Riley is Relieving Principal of Melrose Park Public School. She is passionate about engaging students through innovative practices and real world problem solving.
Holly Robinson
Holly Robinson is a teacher at Harbord Public School.
Joanne Rossbridge
Joanne Rossbridge is an independent English, EALD and Literacy Consultant. She spends most time leading long term school based professional learning. Her major interest is in how oral language and talk about texts in context supports students with language and literacy skills.
Dr Kathy Rushton
Dr Kathy Rushton is interested in the development of literacy, especially in socio-economically disadvantaged communities with students learning English as an additional language or dialect. She is an experienced EAL/D and classroom teacher having worked in primary and secondary settings and with adults learning English. She is a lecturer in the Sydney School of Education and Social Work at the University of Sydney. Kathy also provides professional learning for teachers, especially in the areas of literacy and language development.
Louise Saint-John
Louise Saint-John is an English teacher and teacher librarian with experience teaching at the primary, secondary and tertiary levels. She has also worked with Master's level students studying children's literature.
Dr Rowan Savage is a proud Kombumerri man living on Gadigal Land who works in the field of Aboriginal education with a focus on Aboriginal Language and culture. Previously to working in education he worked in human rights and in academia.
Dr Barbara Schultz-Jones
Barbara Schultz-Jones is an Associate Professor and Director of the School Library Certification and Youth Librarianship Programs in the Information Science Department at the University of North Texas. She is a past Chair of the IFLA School Libraries Section and longstanding member of IASL. Her research centres on the school library learning environment.
Fiona Sharman
Fiona Sharman, secondary teacher librarian at Roseville College, is passionate about empowering students to engage with online news content in a critical and informed way.
Alinda Sheerman and Lee FitzGerald
Alinda Sheerman is Head of Information Services at Broughton Anglican College (P-12) and collaboratively teaches information literacy across the school. Lee FitzGerald lectures in teacher librarianship at CSU, and is a middle school teacher librarian at St. Andrew's Cathedral School.
Alyson Simpson
Alyson Simpson is a Professor in the Sydney School of Education and Social Work at the University of Sydney.
Dr Cathy Sly
Dr Cathy Sly, author and consultant. Cathy's recent PhD thesis investigated graphic novels from a narratological perspective.
Kieran Sly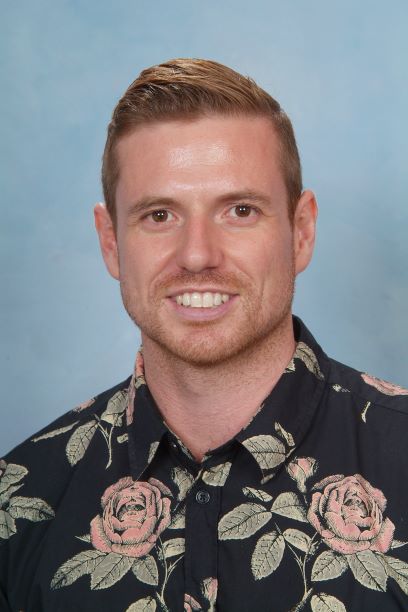 Kieran Sly is a classroom teacher and ICT coordinator at Harbord Public School specialising in engaging students with the use of technology in flexible learning spaces.
Prue Sommer

Prue Sommer is a teacher and HSIE coordinator at Murray Farm Public School, Carlingford. She is also qualified to teach Stage 4 and 5 History. Prue is passionate about engaging students in HSIE through authentic tasks that are connected to real-world contexts.
Amber Sorensen
Amber Sorensen has been a teacher librarian at Cherrybrook Technology High School (CTHS) since 2014. She started her career as a corporate librarian before retraining as a secondary teacher. She worked as a History and Geography teacher at a western Sydney sporting high school for several years before starting at CTHS.
Erica Southgate, Rachel Buchanan, Shamus P Smith, Jill Scevak, Chris Cividino, Shane Saxby, Graham Eather, Candece Bergin, Jivvell Kilham and David Summerville
Erica Southgate, Rachel Buchanan, Shamus P Smith and Jill Scevak are all members of the Digital Identity, Curation and Education (DICE) research group. Chris Cividino, Shane Saxby, Graham Eather, Candece Bergin, Jivvel Kilham and David Summerville are staff at Callaghan College.
Monica St Baker
Monica is the Principal at Hanwood Public School.
Dr Robert Stevens
Dr Robert Stevens is Manager, Research in the Centre for Education Statistics and Evaluation. He has authored and co-authored a number of articles for Scan on the research-practice relationship.
Robert Stevens, Tracey Cronley, Ann Eckert, Mary Kidd, Natasha Liondos, Gillian Newall, Mark Pilkington, Ben Rekic, Liliana Ructtinger
At the time of writing 'Cultivating student engagement' (Part 1 and Part 2), Dr Robert Stevens was Manager, Research in School Policy and Information Management in the NSW Department of Education. Robert and his co-authors were involved in preparing a literature review on preventing student disengagement and re-engaging disengaged youth at the request of the NSW Department's Legal Services Directorate.
Dr Jennifer Stephenson
Dr Jennifer Stephenson is an associate professor and honorary research fellow at Macquarie University. She has a background in teaching students with severe disabilities and over 20 years experience in preparing special educators. Her research interests include the use of effective and ineffective practices in special education, augmentative and alterative communication for students with severe disabilities, students with ASD, challenging behaviour, and the use of iPads with children with disability. She has published over 100 refereed journal articles and book chapters.

Tahlea Taylor
Tahlea Taylor is a primary school Assistant Principal who is currently working at state office for the NSW Department of Education creating digital and innovative student-centred learning resources. She is passionate about engaging students in real world learning experiences which foster wonder, creativity and critical thinking.
Trisha Templeton
Trisha Templeton is a teacher librarian at Daramalan College (ACT). She is also working towards a Masters in Education at Charles Sturt University.
Jodie Torrington
Jodie Torrington is a Year 3 teacher and Stage 2 co-ordinator at Broughton Anglican College in Menangle Park. She has been a teacher since 1995 and has worked in Queensland, the Northern Territory, Victoria, New Zealand and New South Wales in a variety of supervisory roles and classroom positions. She is currently completing her Masters of Education degree.
Neale Waddy
Neale Waddy works for the NSW Department of Education. Neale has held leadership positions in a range of schools. His current work, leading a team of staff with specialist knowledge in disability is focused on strengthening teaching practice and supports for those working in schools to improve the learning outcomes for students with disability.
June Wall
June Wall is the Library Coordinator, NSW Department of Education, and an Adjunct Lecturer, School of Information Studies, Charles Sturt University. She has been a teacher at primary and secondary levels, a lecturer, a professional development and education consultant, Head of Department, special librarian, teacher librarian and computer coordinator in the government and non-government sectors for over 35 years.
Narelle Walton

Narelle Walton is a classroom teacher at Harbord Public School specialising in supporting students with individual education plans in flexible learning spaces.
Dr Amanda Webster
Dr Amanda Webster is an Associate Professor and Academic Program Director for the Master of Autism programs at the University of Wollongong. Her research is focused on creating meaningful social impact and centres on leadership for inclusive education and community environments that support the achievement and self-determination of individuals diagnosed with autism or other disabilities and their families. She is actively involved in research projects with departments of education in Queensland, NSW and Tasmania, and is conducting several major research initiatives focusing on the role of school leaders, staff and parents in establishing effective school cultures and practices that will enable students with autism to achieve high quality outcomes across the lifespan. Dr Webster's research has culminated in a number of peer reviewed publications including three research-based books published by Springer and Routledge overviewing case studies and models of practice for empowering and supporting individuals on the autism spectrum in community and school settings.
Garreth Wigg
Garreth Wigg is the Student Innovation, ICT and Administration Coordinator at St Gregory's Primary School, Queanbeyan. Garreth has taught in schools in the UK, NSW and the ACT. His current role involves working as a STEM instructional coach.
Robyn Wild
Robyn is an experienced teacher who has worked as a regional literacy consultant, assistant principal, and senior curriculum officer in the department's Early Learning Unit. She is the author of 'Where do I start?'. Robyn has been a board member of PETAA and the Early Childhood Education Council and is a committee member of ALEA Sydney North. She currently provides professional development to NSW teachers as a literacy consultant, works periodically with education students at Macquarie University and the University of Sydney, and presents PETAA's online course, Launching spelling through reading and writing.
Dr Naomi Wilks-Smith
Dr Naomi Wilks-Smith's (School of Education, RMIT University) research interests include second language teaching methods, bilingual education, and gesture-based approaches to teaching languages.
James Witchard
James Witchard is a Deputy Principal at Riverstone High School in Western Sydney. An English and Drama teacher, James is passionate about empathic role-play teaching strategies and designing learning that is generated, focused and guided by student engagement.
Gary Workman
Gary Workman is an Assistant Principal at Hanwood Public School.
Helen Yip
Helen Yip teaches visual arts and photography, video and digital imaging at Asquith Girls High School. Helen is also the Executive Member for Research and Resource Development for VADEA (Visual Arts and Design Educators Association).
Nicole Yule
Nicole Yule, Head of Library Services (P-12) at William Clarke College and the Head of Faculty for the Research Studies Preliminary course.