School Success Model: the case for reform
The School Success Model provides a whole-system approach to supporting schools at all stages of their improvement journeys, with an understanding of each school's context, diversity, and ambitions.
On this page
Please wait while page index is generated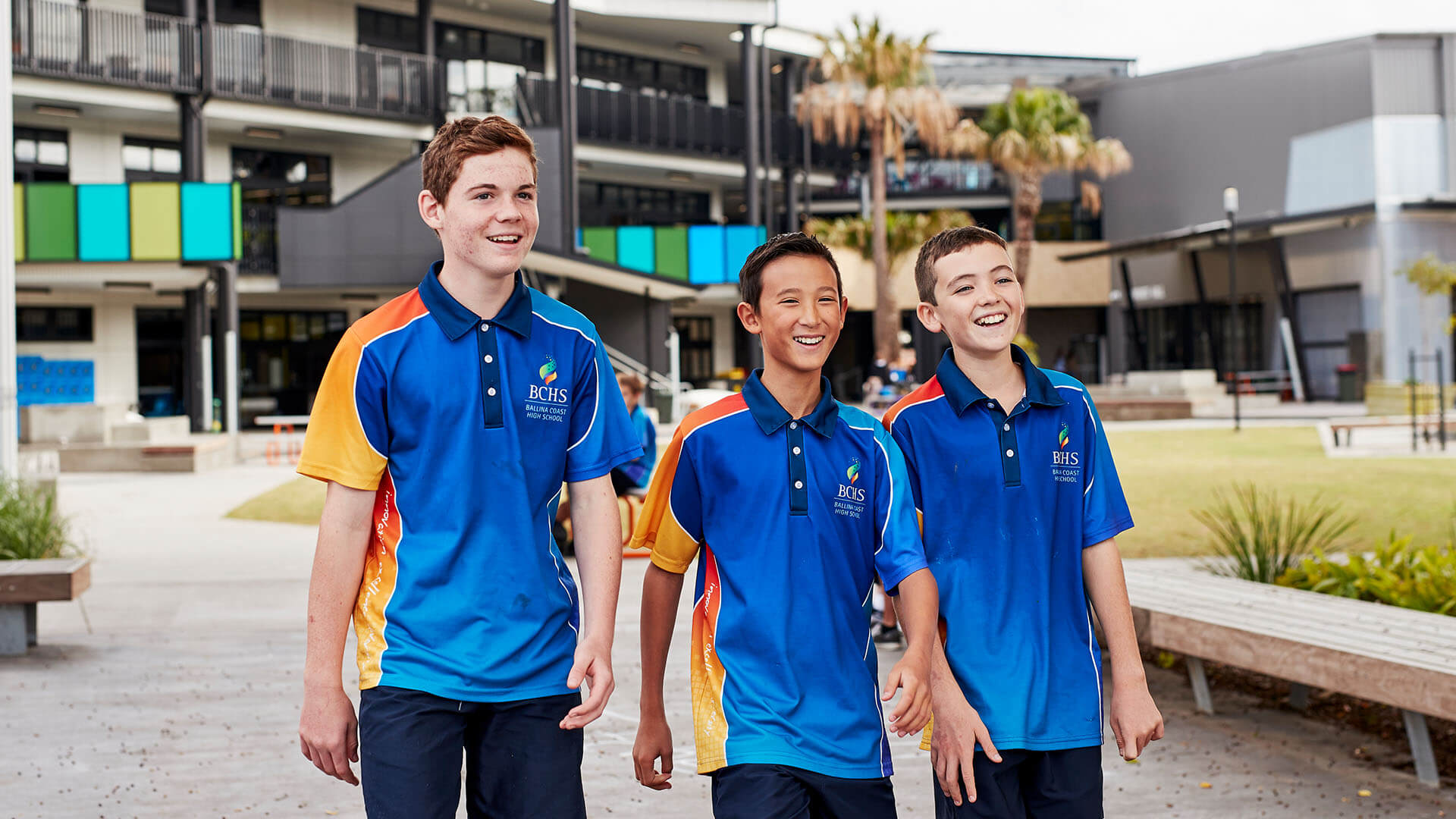 Creating the conditions for change
In 2012, NSW provided schools with increased authority over funding decisions with the introduction of Local Schools Local Decisions (LSLD). While school leaders valued the ability to use available funding to directly address the specific needs of their students in consideration of local context, adapting to increased financial management responsibilities proved challenging, and principals reported that the transition to increasingly localised school management had resulted in additional administrative burden for staff.
Over the past twenty years, the performance of NSW school students has declined or remained stagnant across a broad range of indicators despite the implementation of LSLD and the delivery of increased resources to schools via National School Reform Agreement ('Gonski') funding.
We believe in the great potential of every child and every teacher, and we recognise the vital importance of making the most of the resources we have available to ensure that every student, teacher and school improves each and every year. We also know that teachers and other school staff have worked tirelessly to teach students under incredibly difficult circumstances over recent months as communities have faced floods, bushfires, and the impact of COVID-19. In these times of disruption and uncertainty it is more important than ever to ensure that the education of every student is focused on improving their outcomes and setting them up for success for post schooling.
School leaders have told us that they need better quality support that is more consistently aligned with the needs and priorities of schools, creating the opportunity for us to develop an approach to shared accountability that not only uses school performance data to more accurately target support to where it is needed the most, but also sets meaningful performance targets for the system regarding the quality of resources provided to schools, reduction in administrative burden, and overall student performance.
In order to respond to these issues the department has consulted with staff and professional organisations, examined research of high-performing education systems, and referred to analysis of the strengths and weaknesses of existing school management policies revealed by the Centre for Education Statistics and Evaluation (CESE) Local Schools, Local Decisions Evaluation, the NSW Auditor General's performance audit, Local Schools, Local Decisions: needs-based equity funding, and relevant recommendations of the NSW Productivity Commission's Green Paper: Continuing the productivity conversation. These reports identified room for improvement for both schools and the centre in driving student success: schools should be accountable to their communities for the decisions they make in improving student outcomes, while the department should take a greater role in providing support to schools in order to build the capability of school staff to make the best decisions.  
Key mechanisms for driving Improvement
There are significant differences in the ways that different countries and districts pursue education reform. Given the large degree of variation in the size and complexity of national and regional education systems, consideration of different international education governance arrangements do not provide definitive answers about ideal system organisation and management, but there is a growing consensus on what criteria are required for education reform to be successful.  
In 'The School District's Role in Education Change', Stephen E. Anderson identifies 12 strategic priorities for education reform:  
Districtwide Sense of Efficacy
Districtwide Focus on Student Achievement and the Quality of Instruction
Adoption and Commitment to Districtwide Performance Standards
Development and Adoption of Districtwide Curricula and Approaches to Instruction
Alignment of Curriculum, Teaching and Learning Materials, and Assessment to Relevant Standards
Multimeasure Accountability Systems and Systemwide Use of Data to Inform Practice, Hold High School and District Leaders Accountable for Results, and Monitor Progress.
Targeted and Phased Focuses of Improvement
Investment in Instructional Leadership Development at the School and District Levels
Districtwide Job-Embedded Professional Development Focuses and Supports for Teachers
Districtwide and School-Level Emphasis on Teamwork and Professional Community
New Approaches to Board-District Relations and in District-School Relations
Strategic Engagement with State Reform Policies and Resources( 1 ).
However, as Lyn Sharratt and Michael Fullan( 2 ) note, these priorities, while comprehensive, are not sufficient to drive effective system reform. They take the example of Chicago's Cross City Campaign for Urban School Reform, which featured these priorities but did not lead to improved performance on a large scale. Fullan and Sharratt attribute the failure to a lack of an intense focus on the implementation of teaching practice in the classroom( 3 ). Successful system reform programs require specificity and a focus on improving support based on feedback received from teachers and principals. In addition to the priorities identified by Anderson, in Realization Fullan and Sharratt describe the four additional foundational conditions required for systemic change:  
A shared vision of successful instruction methods
A commitment to capacity building for the implementation of intentional assessment and instruction
Strategic leadership with a focus on consistent data use to measure success; and
A focus on continual improvement and flexibility to engage with the needs of students and the community( 4 ).
Fullan and Sharratt derive these conditions from a consideration of a successful literacy-focused school improvement initiative from the York Region District School Board in Ontario, Canada.
In analysing whole-of-system reform, Fullan and Sharratt underscore the importance of what they describe as the final essential parameter of system reform: shared accountability. Data are not viewed in isolation, but inform the analysis of the success of all other initiatives. The authors describe evidence of student achievement as "the glue that holds all this together," embedded in school and classroom practice and used to inform collaborative discussions between schools, districts and the province. As they emphasise when describing the success of Jill Maar, the principal of a large and culturally diverse elementary school in the York district:
"What is impressive is that Jill knows every student and has her finger on the performance pulse at Armidale. She is about to provide up-to-to-the minute assessment results for each student. She and her teachers can name the at-risk students individually and clearly articulate what they are doing for each one. […] The quantitative data also confirm that by continuing to improve learning conditions, celebrating collaborative practices, and sustaining a climate of trust and transparency, students are beginning to show performance gains."
Just as school leaders must develop a granular understanding of student-level data to made decisions regarding school management, system leaders must be able to recognise those schools that require support and clearly articulate the strategies for improvement. This is the conclusion reached by Sharratt and Fullan, who argue that "annual measurement and articulation of student achievement must become an operating norm at every level… All of the elements serve simultaneously as strategies for both improvement and responsible accountability." For reform to be truly systemic, districts must take a similar approach to priority setting, the negotiation and establishment of data-informed performance targets, investment in capacity building, creating the conditions for collaboration, targeting attention to key areas of underperformance paired with non-punitive support strategies( 5 ).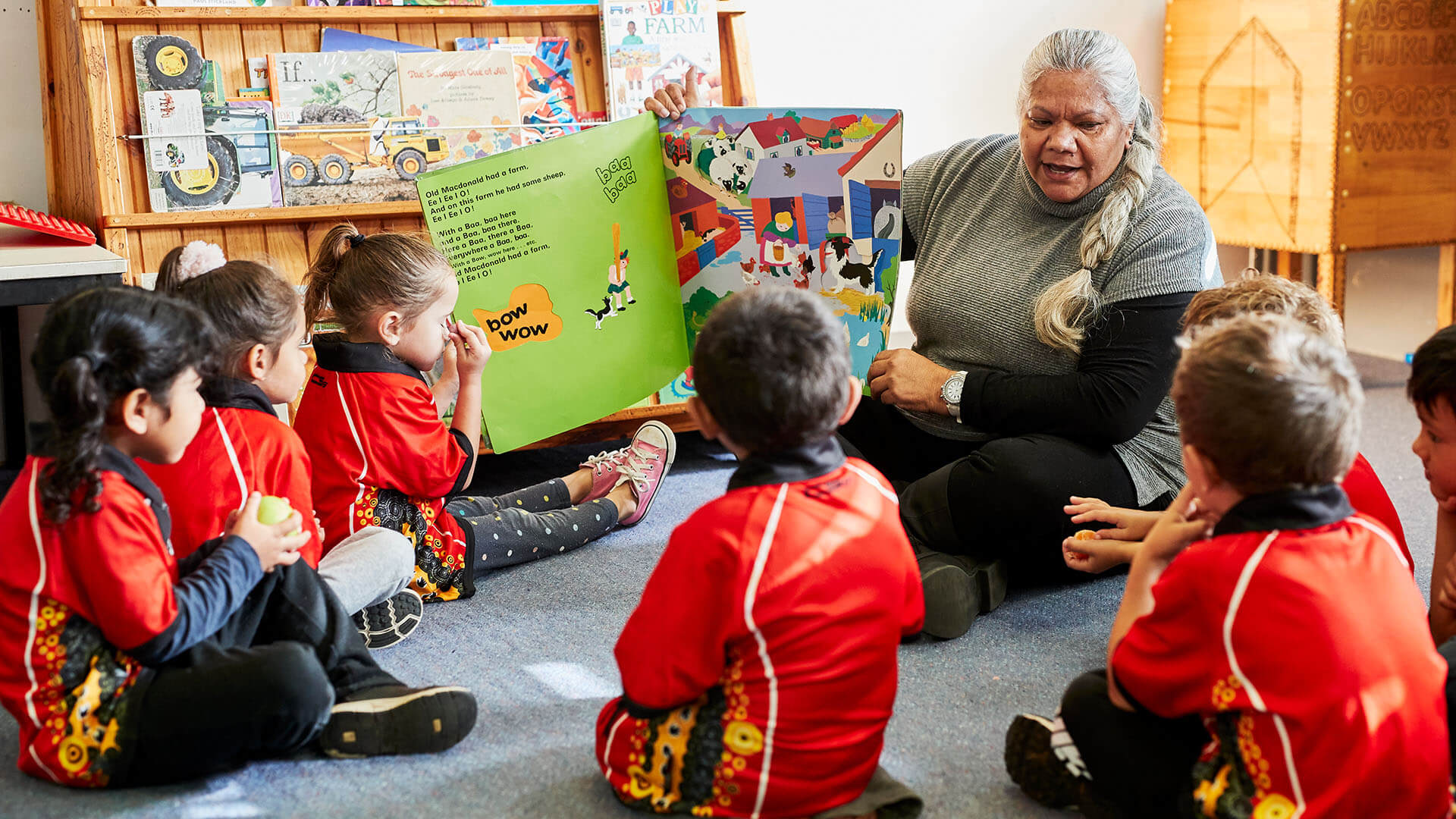 Sustaining System improvement
Even for systems which have demonstrated impressive growth trajectories, sustaining and building upon improvement can pose a significant challenge. Michael Barber, along with Chinezi Chijioke and Mona Mourshed, undertook deep research and analysis into 20 school systems across the world to understand how systems continue to improve over time. They argue that while almost every country has attempted some kind of education reform over the past 20 years, only a handful have succeeded in improving their systems from poor to fair, from good to great, and from great to excellent( 6 ).
A major focus of their research is around sustaining system improvement over the longer term, which they describe as having three common requirements:
the internalisation of teaching practices, where the reform is not simply changing the system, but fundamentally changing how teachers think about teaching
a mediating layer between the schools and the system that provides targeted support to schools and shares improvement between schools (functions performed in NSW by Directors, Educational Leadership and Principals, School Leadership)
continuity of purpose, vision and leadership( 7 ).
The authors place a particular focus on the value of collaborative practices between teachers and within and across schools in sustaining system improvement. Collaborative practices help to spread teaching and leadership excellence, and allow other schools and teachers within the same system to learn from each other.
A.    Transparent accountability mechanisms and shared strategic priorities
In establishing the organisational management approach of 'deliverology,' Barber, Kihn and Moffat advocate for governments to establish clear accountabilities and metrics for reform initiatives, and be acutely aware of what the measures of success are, arguing that without a clear view of what success looks like, both across the organisation and with relevant partners like schools, reform efforts are very likely to fail( 8 ). 'Deliverology' requires systems to set measurable, ambitious and time-bound goals, and then closely monitor performance to identify if progress is being made. These principles are also echoed by CESE, with the LSLD Evaluation concluding that "policy makers should ensure that all policies have a clear definition of success in terms of outcomes; mechanisms in place to achieve this success, suitable data collection; and strong, central coordination to enable agile responses to changes in performance as they arise."( 9 )
NSW Department of Education education.nsw.gov.au A clear accountability framework is therefore essential to ensure all facets of an education system are taking responsibility for student outcomes by making evidence-led decisions according to clearly articulated plans for action. According to Barber, Kihn and Moffat, successful reform programs are required to:
Determine measurable, ambitious, clear performance targets that are widely publicised
Use aligned accountability measures to enable the evaluation of performance against those targets
Target support from the system leader to parties lagging on progress towards their targets
The authors also strongly advocate for action to be taken to improve performance against targets, based on the transparent use of data. While there are specific management practices that help drive and sustain change, creating clear performance expectations is essential in establishing the foundation for appropriately targeting system support to schools. An accountability framework, including well-defined performance targets, also formalises the shared responsibility of all system leaders and school staff to ensure every student improves every year.
Clearly defined responsibilities for schools and the centre, with transparent baseline measures for improvement, allow the centre to direct support to the schools that need it the most and to ensure that those schools that succeed have the resources they require to share their highly effective practices with others. Shared responsibility also allows schools to hold the system to account for the efficacy of the support it provides.
B.    Knowledge sharing and data-informed support
Lynn Sharratt has written extensively on the intersection of leadership and the use of student performance data to drive system improvement. She argues that leaders should begin with the belief that all students have the capacity to learn and all teachers can be effective if appropriately supported. From there, improvement strategies should be guided by multiple forms of data, and with a strong emphasis on high-impact practices and assessment( 10 ).
Beyond making use of all possible sources of evidence to improve and tailor school support, Sharratt stresses the value of creating collaborative professional communities of system leaders, school leaders, and teachers, who all share a commitment to making use of a range of high-quality data to identify potential improvements: "learning about increasing student achievement, collecting a variety of data, priority planning, and taking action are everybody's business"( 11 )
A key concept here is that word 'communities' – the understood sense is that everyone is a contributor, that all members feel a sense of ownership of the data, and that everyone is empowered to feel responsibility and accountability as they do in any community to which they belong( 12 )
The effectiveness of a supportive and collegiate approach to accountability is also supported by research from the Organisation for Economic Co-operation and Development (OECD), which has found through comparison of Programme for International Student Assessment results that systems where schools are provided with decision-making autonomy tend to perform better, but only when "intelligently combined" with accountability mechanisms, including the public posting of achievement data( 13 ).
Alongside professional communities of schools and educators, the system plays an essential role in gathering evidence of effective resource use and sharing it widely. Both the NSW Productivity Commission Green Paper and NSW Auditor-General's Performance Audit of Local Schools, Local Decisions, have recognised the unrealised opportunity for the Department to use evidence of excellence in classroom practice to create a culture of continuous improvement, identifying schools that have made sustained improvements for specific equity groups in order to share better-practice for the use of equity funding( 14 ).
Building the School Success Model
The arguments included in this paper represent just a small selection of the research used to inform the development of the School Success Model, but provide a useful illumination of some of the policy approaches best-supported by the past two decades of research into systemic education reform.
Due to the considerable diversity of structural features that inform the administration of school systems, there are limitations to the direct applicability of research into education reform between different regional contexts. As national schooling systems have grown in size and complexity over the past several decades, the question of effective education governance has become the subject of increased research attention. In recognition of this policy challenge, the OECD has established a Strategic Education Governance Project, which has identified a number of significant but under-researched policy domains to be the focus of further investigation: accountability, capacity, knowledge governance, stakeholder engagement, strategic thinking, and whole-of-system perspective. Each of these policy domains identifies key considerations for school systems pursuing strategies known to improve school and system performance, and provides a useful lens for understanding the comparative successes of other systems. Consideration of these domains also allows policy to be informed by new evidence on the effectiveness of reforms as it emerges, and provides a focus for program evaluation. Enhanced support - Culture of continuous improvement Accountability Strategic thinking Capacity Knowledge governance Reform themes framed in relation to OECD Strategic Education Governance Domains Whole-of-system perspective
The governance domains identified by the OECD similarly align with the main reform themes recognised in the research discussed above, and particularly those strategies that have proven effective in sustaining system improvement identified by Barber et al.: creating a focus on effective teaching practice, tailoring system support according to the specific needs of schools, and establishing a shared and sustained vision for improvement.
Informed by this research, the School Success Model has been designed around three main policy features which support these strategies: a clear accountability framework backed by context-appropriate performance targets for both schools and the system; the use of data to improve support and direct it to the schools that need it the most; and a collaborative approach to investigating and sharing high-impact practice between schools.
These three interrelated policy features were designed in recognition of the fact that schools and the system are each best-placed to make different kinds of decisions impacting students.
Context-appropriate performance targets
| Reform mechanism | School Success Model feature | Outcome |
| --- | --- | --- |
| Increased accountability measures for system leaders | Focus on system leader improvement through alignment of responsibilities with the School Excellence Framework, with system targets included in performance agreements | Collaborative Accountability for schools and the system |
| Clear targets and accountability metrics for schools | A range of school targets based on consideration of school context | Collaborative Accountability for schools and the system |
Enhanced support
| Reform mechanism | School Success Model feature | Outcome |
| --- | --- | --- |
| Improvement strategies guided by multiple forms of data | Use of data to establish targets, and to measure system and school progress | Culture of continuous improvement |
| Proactive response to progress towards targets | Strategic support to address needs is provided to schools where sustained progress is not made towards agreed targets | Culture of continuous improvement |
Knowledge sharing
| Reform mechanism | School Success Model feature | Outcome |
| --- | --- | --- |
| Strategic leadership focused on improving support for both teachers and principals | Guidance and tools for how Directors Educational Leadership (DELs) can best support schools, built around the School Excellence Framework | Higher quality, better targeted support resources |
| Collaborative practices to spread teaching and leadership excellence both within and across schools | High-performing schools identify and share high-impact strategies with other NSW public schools | Higher quality, better targeted support resources |
The School Success Model is based on a clear accountability framework which sets measurable student improvement targets for both system leaders and schools. Transparent performance data allows Directors, Educational Leadership (DELs) to better assist schools to find the right context-appropriate resources to help support a school meet their student performance targets, and creates a culture of collaborative responsibility by holding system executive staff accountable for the efficacy of the support they provide to schools.
The monitoring of context-specific performance measures will also allow the School Success Model to better recognise those schools that are achieving the best outcomes for their students, and the system will provide the support schools need to share highly effective practice beyond their immediate professional networks. Building on existing Department resources like What Works Best, access to more data will identify opportunities for high-impact research where it is most needed.
The School Success Model also acknowledges the central significance of school context in determining the effectiveness of reform, and school and system leaders will be consulted at all stages of implementation to ensure that policies reflect the specific needs and circumstances of students across NSW. The School Success Model will direct support in response to school and system performance, but also test and adjust the model according to staff feedback and evidence of system-wide performance as it emerges.